I have Asthma, and, I think I speak for all people with Asthma, it SUCKS. I see specialists, take pills, inhale stuff, and get shots. So, when I started having untraceable symptoms, I thought, "Great. Here we go, AGAIN."
Still, I called around and finally got a hold of a nurse @ UTMB who advised that I seek emergency help which I did. After landing in the ER, I didn't leave till the following afternoon with no explanation for my inability to take a decent breath. It felt like I'd run way too hard too quickly leaving my lungs overtaxed. My vitals were good; therefore, I was in no immediate danger – thank, God, Karma, Buddha, Vishnu, Jesus, and whoever was looking out for me.
Today, I followed up with my pulmonologist, and, being that this is out of the ordinary and with no clear-cut cause, I got "the questions".
One thing I make sure to tell medical personnel is my history… my WHOLE history… including the PTSD crap. My pulmonologist knows it and even requested a letter from my psychiatrist vouching for my sanity (just a slightly insulting request) and that it's OK to prescribe a small amount of Xanax should he wish to use prednisone. Yeah, I get the really FUN psychiatric side-effect from oral corticosteroids: anxiety.
Anyway, he couldn't figure out why I'm struggling to catch my breath and suggested it was psychological. The words… "Aw, Fuck. Don't you think I thought of that before calling everyone before going to the ER, Asshole?" I started getting a little irritated and explained that I did an assessment of whether I thought my symptoms were organic or psychological. After thoroughly analyzing my timeline of symptoms, they didn't match any kind of emotional reaction.
I can be reading a book completely zoned out and lose breath. My heart rate doesn't increase. There just isn't evidence supporting the psych theory.
Still, he pursued. In my experience, many health professionals forget, are uneducated, or just have misconceptions about mental health. I go to therapy, I talk and talk and talk about my issues (or attempt to), I meditate, and I follow the advice of my mental health professionals for, as far as I understand it, they are of the opinion that I'm very stable, high functioning, and doing well.
I looked my pulmonologist in the eye and told him why I thought his suggestions were baseless.
Here's my issue. Once I tell medical professionals, at least the unenlightened, that I am being treated for PTSD, I feel like I'm treated differently. It's as if I'm not quite a 1st class citizen, but neither am I a 2nd class citizen. I'm a 1.5 class citizen.
I'm sure there a lot of other people out there that deal with the same thing for similar or different issues. It just sucks having your word questioned even though it's the truth as you know it.
As far as my lungs are concerned, I see an allergist tomorrow. PTSD is in my chart. I just hope he makes an attempt to treat me and not pass the buck.
UPDATE!
Saw an allergist. He ran some blood work and had no questions about my mental state of affairs. As it turns out, I'm extremely allergic to dust. My score against dust was so high that he strongly recommended that I have someone else do the cleaning in my home. My question to him: "Since this is health related, do you think my health insurance will pay for someone to come in and clean my house?"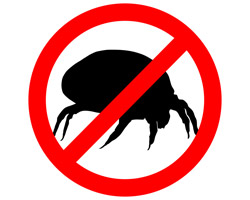 Die you little bastards!